We repair and renew all types of roof flat or pitched, I have been in the roofing trade for over 30 years and have an extensive portfolio of works completed all over London and the Home Counties.
Please click on this link to view our comprehensive roofing portfolio
We Repair and Renew all types of Roofs
Slate Roof Renewal in Muswell Hill, London
Flat Roof Renewed in Tollesbury, Essex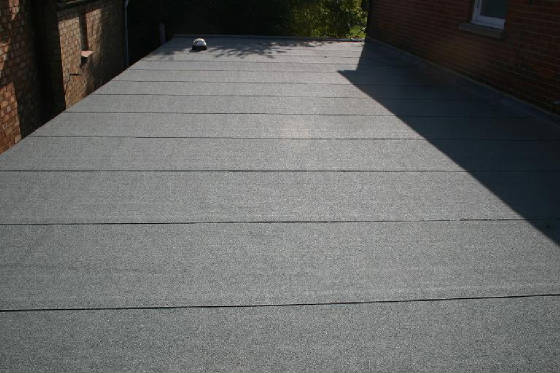 High Performance Heat bonded felt 30 year + Life expectancy
WARNING!
A poorly installed roof is the main cause of a roof failing, the most expensive materials can be used but badly installed this will result in wasted time and money, the single most important thing when employing a roofer to renew your roof is that the chap that is renewing or repairing has pride in his work. Most do but boy over the year have I seen some bodge ups where they grab the money and run never to be found again. The worst part I find is having to put there work right and the customer has to find more money as the smash and grab merchant is probably talking a good roofing job in a pub some where possibly with his next victim.